On June 16, Minister Jean-François Roberge revealed his back-to-school plan for September. The school system's partners have all been urging the Minister to make this announcement as the system is in dire need of vision, clear guidelines, predictability, and transparency. National guidelines need to be well-defined, while allowing for sufficient flexibility in implementation to allow for autonomy and professional judgment.
The main element of this plan is that school will be compulsory for all students once again. Unless new public health guidelines decree otherwise, all students will attend school. However, hybrid learning options (face-to-face and distance learning) are possible for students in secondary years 4 and 5, as well as for students in vocational training (VT) and general adult education (GAE).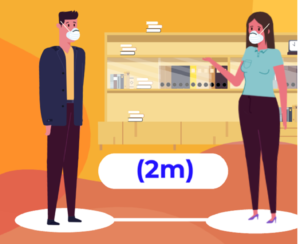 In this document, the Department specifies the applicable distancing rules and presents the guiding principles for remedial measures, logistical aspects, special programs and optional courses, etc. For vulnerable students, however, we feel that the information remains incomplete. An update is desperately needed to establish an intake protocol and for the deployment of complementary educational services to facilitate remedial work, coaching, screening, and evaluation of students, as well as the updating of intervention and collaboration plans for the MEES-MSSS.
An important aspect of the departmental plan is the publication of an emergency protocol. The protocol specifies interventions that are the responsibility of service centres, institutions, and the department. This document is given as a checklist, providing guidance on management, communication, materials and information resources, educational services, support for students with disabilities and special needs, and mental health and wellness support.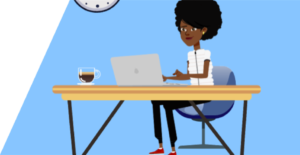 The Department's guiding principles for the fall plan are care and attention; clear departmental instructions; flexibility in choice of means; fairness; joint decision-making; and planning for all contingencies. Hopefully, this plan, which is still being refined, will make it easier for school teams to work together in the new school year.
Where are all the at-risk students?
From the first weeks of the pandemic, many professionals have carried out emergency follow-ups with students in at-risk environments as there were concerns, even in the short term, about the impact of confinement. Remember, the school system is also a social safety net for many children. Given that schools are where the school staff take action, reaching these students is a real challenge.
Minister Roberge and Premier Legault have repeatedly emphasized the need to reopen schools to meet the needs of at-risk students. Without questioning the benefits of this decision, we must admit that, even in the areas affected, a significant proportion of these students did not attend. We even heard of situations where parents were discouraged from sending their children back to school if they had behavioural problems.
The vagueness surrounding the voluntary or compulsory nature of school made the task even more complex. Many parents were resistant to school from the outset, especially those who had had a hard time in school, were easily comforted by their decision to keep the children at home. The same is true for many older students who seem to have lost all motivation. There are serious concerns about a possible increase in school drop-out rates, but also addiction and mental health problems among students.
Professionals with expertise in the psychosocial field told us: "They slipped through the cracks." We are especially upset that few youth protection reports have been acted on lately, despite the large number of cases. As social services are more overburdened than ever, collaboration between the public health, social services and education systems remain equally essential as they are complex. It will be a challenge to support these students this fall, both pedagogically and psychosocially.
Catching Up and Supporting Students—The Need for In-Person Services
This fall, there will be periods of learning consolidation, updating and catch-up to be considered. Many students will need additional support, including remedial education. More frequent behavioural problems must also be anticipated, hence the need for additional resources, such as psychoeducation. Intervention plans will have to be updated and students presenting new problems will have to be taken care of, which will mean all staff members will be working with students with disabilities and special needs. Let us not forget the desperate need for psychosocial services, as well as the importance of universal services that promote socialization and getting along with others.
Almost all members who participated in the FPPE discussion meetings indicated that, in order to best support students (through preventive, universal or targeted actions), teachers and the entire school team, including professionals, must be able to interact face-to-face. More than ever, there is a need to ensure equal access to professional services, hence the need for additional resources.
For many students, continuity in remote learning has simply been impossible in recent months: no access to technological tools at home (despite departmental promises), lack of time or inability of parents to support their children in distance learning (illiterate, allophones). For older students, lack of motivation or the obligation to financially support the family by taking a full-time job have also been significant obstacles, particularly in vocational training (VT) and general adult education (GAE). Even students who have been back in class since May are struggling to make up for lost time.
Additionally, all students should have physical access to their living environment, school or training centre, in September. Institutions must be ready to welcome them, both those that have progressed at a good pace and those that have experienced a five-month latency period. It should be remembered that summer – or absence from school for two months – is known to cause many students to lose some of their knowledge.
In order to meet the needs of students, the majority of work by professional staff must be done face-to-face. Although many of our members have developed telepractice, it remains limited. The members who participated to the meetings report that they remain convinced of the importance of direct contact with students and the school team to create a proper bond of trust, be visible and fulfil their role adequately. Direct service staff must be able to observe students in class, interact with subgroups, conduct workshops, carry out all the steps required for assessments, and provide individualized interventions and follow-ups.
What will be allowed this fall still remains to be clarified, however.  Will it be possible to change subgroups in the classroom following the RTI model? Will the processes required to conduct professional assessments, including classroom observation, be allowed? Will consent measures and other ethical rules be discussed with the professional associations and adapted as necessary? Will the Passe-Partout Program's parent-child meetings and other out-of-class activities be able to take place? The FPPE has put its questions to the Department and we are waiting for answers.
VT and GAE professionals told us that they often felt forgotten during the first months of the pandemic. Little has been said about these learning environments and the guidelines have been slow to arrive. Let's not make the same mistakes. From the outset, the – too few – VT and GAE professionals and practitioners must be freed from the red tape that is solely required for funding purposes. The particular, but very diverse, realities of students attending the centres must be considered.
To meet the needs of all students, schools must be able to offer sufficient services in psychology, academic and vocational guidance, speech therapy, remedial education, occupational therapy, psychoeducation, spiritual life and community involvement, as well as social work. The school team must be able to count on the expertise of education consultants, librarians, and all professional staff to ensure that the school remains a dynamic, functional environment that is in tune with new research findings.
Safety, well-being at school and mental health: awaiting government responses
Everyone agrees on the importance of taking care of our children. Between the Laurent Commission and the Mental Health Action Plan in the context of COVID-19, what does the government have planned for the public school system? On  June 9 this year, the Conseil supérieur de l'éducation (CSE) published an enlightening report entitled Le bien-être de l'enfant à l'école: faisons nos devoirs (The well-being of children at school: let's do our homework). Many of the recommendations in this report were also made by the FPPE.
FPPE welcomes the CSE report. Among its findings, the CSE report recommends changing the funding method for the provision of services to students with disabilities and special needs to minimize the administrative work involved in assessments for complementary services staffing; adding professional and technical resources to ensure the availability of services; and reviewing the duties of professionals – including psychologists – to free them from administrative assessments and allow them more time to provide true support for students and school teams.
The CSE's set of recommendations is based on five pillars: considering the child as an actor in his or her own well-being; developing children's social and emotional skills; providing accessible, universal and timely psychosocial support resources; supporting professional development for the well-being of children and school staff; and working together to share a common understanding of children's needs and ensuring a concerted response. [To read the report, click here].
The CSE report also highlights the challenges of collaboration between the school and health and social services systems. Despite many efforts made, there is still a need to better clarify roles and responsibilities, as actions are often compartmentalized and too many service breakdowns occur.
In the fall of 2020, it will be important to keep an eye on the recommendations of the Special Commission on the Rights of the Child and Youth Protection (chaired by Régine Laurent). To see real improvement in the organization of support and protection services for children and youths, the reality of the public school system must also be highlighted.
Additionally, regarding collaboration between the systems in particular, the FPPE laments the fact that the Action Plan: Psychosocial and Mental Health Services in the Context of COVID-19, presented on May 6, does not offer anything for the public school system. The contribution of school staff who kept in touch with students is mentioned slightly, but that is all. For the health and social services system, the Action Plan provides for increasing the psychosocial and mental health services workforce and improving the service offering to meet the needs of the public.
As the CSE's report points out, the ecosystemic approach must be closely adhered to in order to understand the full range of contexts that influence a child's development and well-being. The school system must not be the weak link—the need for additional professional resources must be heard.
Technological Tools and the Digital Shift
Who could have foreseen on March 12 that Internet access would become a key essential service? How can we justify the gap between public and private school systems in terms of this digital shift? Beyond access and technical knowledge of the tools, what about techno-pedagogical support? Have we learned enough from this period of confinement to put everything in place to ensure learning continuity at a distance in the event of a second wave? While it may not necessarily take the form expected, the digital shift in the school environment is well and truly underway.
From the beginning of the crisis, it became clear that the public system was far from ready. That is why, from now on, the conditions must be put in place to ensure learning continuity at a distance in the event of a second wave. Immediate provisions must be made for access to adequate technological tools for all students. Let's not wait for the announcement of a second wave to place our orders for materials! The pandemic only exacerbates social inequalities as it is primarily pupils from disadvantaged backgrounds who do not have access to the basic materials required for remote learning.
Let's not forget, while access to technology is one battle, we must also know how to use it. We may like to believe that today's children are "born with technology", as they are skilled with video games and social networks, but the school system seems to be taking it for granted that all students know how to use technology. It's simply not true! Many can't even send an email. Students need to be taught the basics. This is a prerequisite for learning continuity.
We must also consider the specific needs of students in vocational training centres and general adult education centres. Although distance education may be considered easier to implement for older students, these training environments have their own particular realities. We also have to remember that the possibilities and limits of distance learning must be considered on a case-by-case basis for all vocational training programs; that the personal realities of adult students (e.g., many are parents themselves) must be taken into account when establishing protocols; and that vocational training teachers come from a variety of professional backgrounds and are often practice-oriented in a specific field and they therefore need more sustained techno-pedagogical support.
It should also be noted that education consultants have been on the job since the beginning of the pandemic, providing support for teachers who must quickly learn how to support students in distance learning. These professionals must also be trained themselves to understand the main concepts, theories, methods, tools, and principles in the field of educational design. They must have a head start in order to provide the right advice to administrators, and train and support teachers and the entire school team. From a techno-pedagogical standpoint, but also in their disciplinary fields, education consultants facilitate the transfer of knowledge from research to foster innovation in the school environment.
The school system already relies on the expertise of RÉCIT, an effective network of education consultants specialized in the educational use of technologies. For these professionals, the current global situation presents a major challenge and is particularly demanding. Funding for RÉCIT needs to be increased to ensure sufficient resources are available to meet the needs that are exploding across the school system.
Again, training is required. While most are comfortable with current tools, the educational use of technological tools still needs to be perfected. School service centres should also allow professionals who would like to do so to take the training offered in partnership by the Department and TELUQ during their working hours.
The Impact of an Exciting Plan for the Future
 Several experts are already pointing to the increased risk of dropping out of school as a result of the pandemic. Our members want to be part of the solution to rekindle the motivation needed to stay in school. Think of teenagers left to their own devices for several months, vocational training (VT) students for whom school and career plans have been completely turned upside down, and general adult education (GAE) students, who have often had to overcome various problems or failures at school in the past. Getting back the motivation, but also the conditions for staying in school is quite a challenge.
What can make the difference for students is having a realistic, stimulating and tailor-made plan for the future. Educational and career guidance needs will be particularly important because of anxiety about changes in the educational pathway and to help students bridge the gap between their involvement in school and their short, medium, and long-term goals. For many, emerging from indecision and maturing vocationally will be complex.
Of particular note are the challenges faced by GAE students who, in addition to having often experienced academic difficulties in the past, also face "adult problems". The economic devastation caused by COVID-19 is hitting the most vulnerable adult students hardest. A huge effort should be made to motivate some students to continue (or resume) their schooling. Assessing the student's ability to re-establish their autonomy and supporting the student in this sense so that they can satisfy their aspirations requires special professional expertise.
Guidance counsellors must therefore have the time to do proper counselling with the students who need it most. Using their identity, interests, and strengths to choose an exciting plan for the future that reflects their interests often makes all the difference and encourages students to continue their studies despite the difficulties. Unfortunately, our members are disenfranchised by the lack of recognition experienced by this profession, which is an essential part of the school system.
Facilitating School Transitions
For many students, 2020 is a transition year and the pandemic is quietly disrupting their plans. Whether it is the first school transition, the primary-secondary transition, transitions to VT, GAE, employment-oriented programs, college and university, or the labour market, these are pivotal, transformative times. Transition periods require special support to foster confidence, introspection and adaptability.
Taking the school bus with a parent, visiting a new school in the spring, or being greeted by a familiar face makes a difference. Unfortunately, many of the activities facilitating transitions could not be held this year, which is a concern for professional staff.
Preschool education consultants in many communities are seeing a drop in enrolment in the Passe-Partout Program for next year. Lack of contact with families in the turmoil of the first weeks of the pandemic made recruitment almost impossible. Due to terms of its funding, which involve a cap on enrolment, spaces that are unused this year will not be funded next year. This situation is totally unacceptable.
This program is proven to facilitate the first school transition, provide support for parenting skills, and offer early identification of difficulties in four-year-olds. The QSCDK (Quebec Survey of Child Development in Kindergarten) showed that children who participated in the Passe-Partout Program were proportionally less likely to be considered vulnerable in kindergarten. The Department has just published an Evaluation Report demonstrating the effectiveness of the Passe-Partout Program.
In keeping with the Departmental Evaluation Report, the FPPE recommends eliminating the funding cap for the Passe-Partout Program for this reason, allowing for growth in enrolment and implementation of the program in all school service centres.
Caring for staff and rethinking work organization
Professionals specializing in helping relationships shared their concerns about the suffering of their colleagues who have experienced moments of frustration and fear, and more importantly, many feel isolated, overwhelmed, and helpless. There is a need for increased support for school staff.
Additionally, in anticipation of the fall, there is a need for clear public health guidelines for remote working and protective measures. Some of our members will be requiring accommodations to continue remote working, especially those who are immuno-suppressed or over 70 years of age. Specific cases should not be decided arbitrarily by their employers. We need clear health and safety standards. The same applies to access to and proper use of protective equipment and to a clarification of terms regarding permitted actions.
If face-to-face interaction is to return to what it used to be in terms of meeting the needs of students, more flexibility will be needed to encourage physical distancing. Of course, in-person work with students can only be done with access to the required protective equipment. Professionals must be guaranteed tools that are the best suited to their specific practices. Offices must be reorganized (distancing and Plexiglas), but the reality of the staff working in special schools and classes and in preschools must also be considered. For example, students need to see the mouths of speech therapists and occupational therapists need to be able to touch students.
When professionals feel that intervention or performing tasks is more effective using remote working, they must be allowed the autonomy to do so. It is time to rethink the organization of work. It should also be noted that mandatory confinement as we experienced it did not provide normal or optimal conditions for remote working.
We should emphasize the positive use of remote working to avoid long journeys between the establishments being served, optimize intervention time and efficiency, and encourage consultation. This also includes:
Participation in intervention plan meetings
Tele-practice, when the professional has completed the required training and deems the practice relevant, based on the specificities of each case
Writing reports and documents that require more focus
Professional consultation meetings
Employer information meetings
Inter-regional networking
Professional training and development
In fact, professionals from different employment sectors have recently undergone training in order to implement tele-practice. This is the case for speech therapists, for example. Without questioning the importance of face-to-face practice, the speech therapists we met wished to continue this practice when it is deemed applicable. When a connection has already established with the child, and their difficulty is known, remote speech therapy has several advantages for working, not only with the student, but also with the parents, who are thus better equipped to help their child. The beneficial effect of this type of work is strongly increased.
All the groups who met with the FPPE also stressed the importance of technological tools for continuing to work remotely and the adaptation of the equipment required. Staff must have access to equipment provided by the employer, including a computer with camera and microphone and quality headphones. Many professionals have to rethink their equipment to avoid contamination risks and to have access to specialized tools in their fields of expertise (tests, software).
The FPPE will keep abreast of this subject. Let's hope that, despite the difficult circumstances, innovative ideas will change the way things are done in the long term for the better.